Massaged And Pounded By Two Guys Siri Dahl Seth Gamble Oliver Flynn
Massaged And Pounded By Two Guys Siri Dahl Seth Gamble Oliver Flynn
Siri convinces her doting boyfriend to pay for her to get a professional massage. What the BF doesn't realize though is that he's actually just paid to have two studs (Seth Gamble and Oliver Flynn) to give Siri a hard fucking! Siri gets her body seriously worked over in this hot threesome.
Office Slut Desperate For Dick Ali Rose Danny D
Its Fucking Friday Part 2 Savannah Bond Juan Loco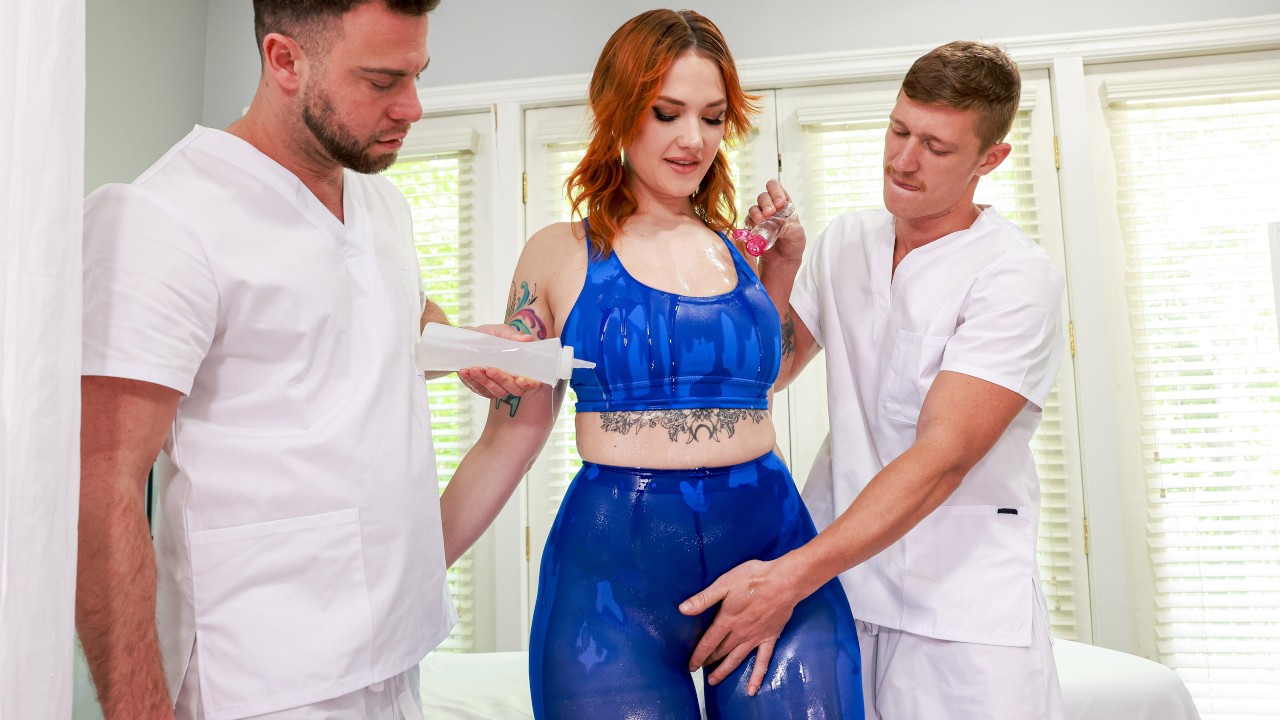 Massaged And Pounded By Two Guys, Siri Dahl, Seth Gamble, Oliver Flynn
Minnesota born, Texas raised, Siri is your busty dream girl come to life. Winner of the "Best Newcomer" title from the Miss Freeones 2012 contest, not to mention a nominee for 2013's " Best New Starlet" AVN Award, Siri has clearly made a huge splash since her pornographic debut. In fact, in her first year as an adult entertainer alone, Siri graced the covers of 10 DVDs and 4 Men's Magazines. It's not hard to identify why Siri's been such a runaway hit. Between her huge natural tits and thick juicy booty, Siri is one seriously voluptuous piece of ass. The secret to her success goes beyond just a killer body, though. Siri has wanted to be a porn star ever since she was 19 years old, and that dedication to porn is exactly what it takes to be one of the best!
Athletic stud Seth Gamble is the definition of a crowd pleaser. This Floridian hunk got used to the feeling of hundreds of women screaming for his hot body in his time as a male stripper, and when you've had that kind of adulation, where do you go from there? Seth managed to find the only possible step up: as an adult film star who gets to dick down all the hottest babes in the world every day! After over a decade in the biz, Seth continues to love getting ladies' panties wet all day, every day, adding, "I am constantly thinking of new and sexy fantasies!"
Outdoorsy Oliver Flynn never shies away from a challenge. This blond, athletic, all-American guy loves traveling all over the country climbing mountains, riding wakeboards around lakes, and even diving off cliffs! So when Oliver decided to break into the ultracompetitive world of adult film performance, he definitely didn't do it halfway. This muscular stud leaped in with a splash and soon found himself making waves in the industry as one starlet after another started praising his motion of the ocean! Only a few months after his debut in 2018, Oliver had already become known for always showing his costars a great time on set, both with his fun-loving and jokey personality behind the scenes and for consistently giving great dick whenever the cameras roll. And Oliver is dreaming big for where his porn career will take him: he's hoping to go everywhere. "I want to do outdoor scenes! Beaches, waterfalls, rainforests, mountains! Everywhere all over the world!"